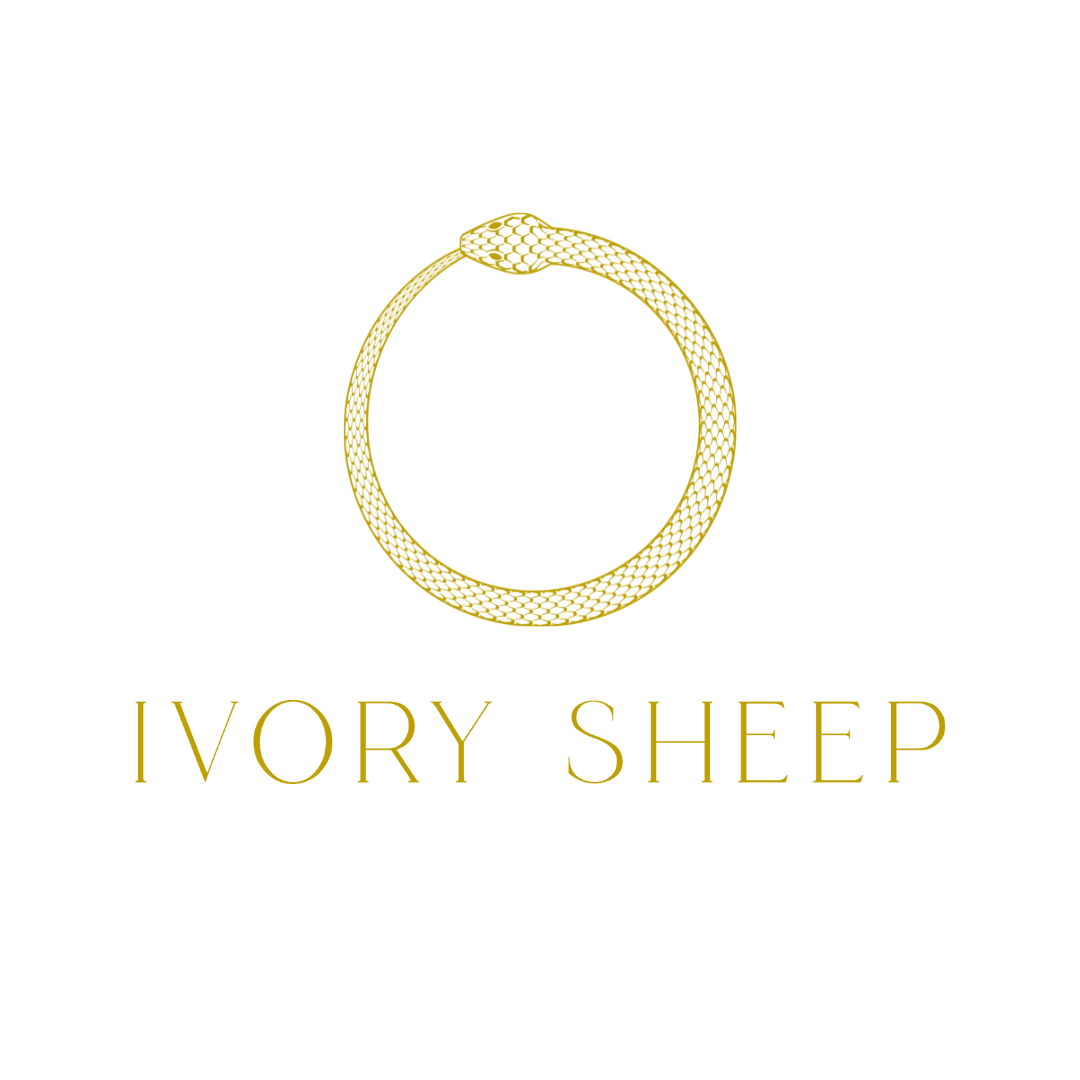 WE ARE IVORY SHEEP CLOTHING
The story of Ivory Sheep started with the feeling of being an outcast. It was born out of realizing that there are many black sheep, and wanting to create a place where we can all come together and create a community for the odd ones out.   
Ivory Sheep Clothing is many things, it's edgy, feminine, whimsical, outrageous, over the top, dramatic, gothic, and so much more. The brand cannot be defined by just one thing, because it is influenced by many. Founders, Michael and Mackenzie have been together for over 12 years, they have a deep love for many aesthetics, and this will show through not only the designs, collections, website, and social media presence, but also in the fine details and easter eggs that are sprinkled through out the brand.
Ivory Sheep is more than a business or a brand, it's a community that thrives on deeper connections, and creating an inclusive space. We believe whole heartedly in supporting each other and hyping each and every one of you up in all of your endeavors. We love to connect with you personally, and chat with you daily.
If you ever felt like a black sheep, well you have finally found your herd.
THE STAFF BEHIND THE BRAND
Ivory Sheep was founded by Michael and Mackenzie. The two have been together for over 12 years, and essentially grew up together. Having an array of different interests, you'll start to see a lot of our influences through out the brand. A lot of the inspiration comes from music, video games, movies, and just general aesthetics.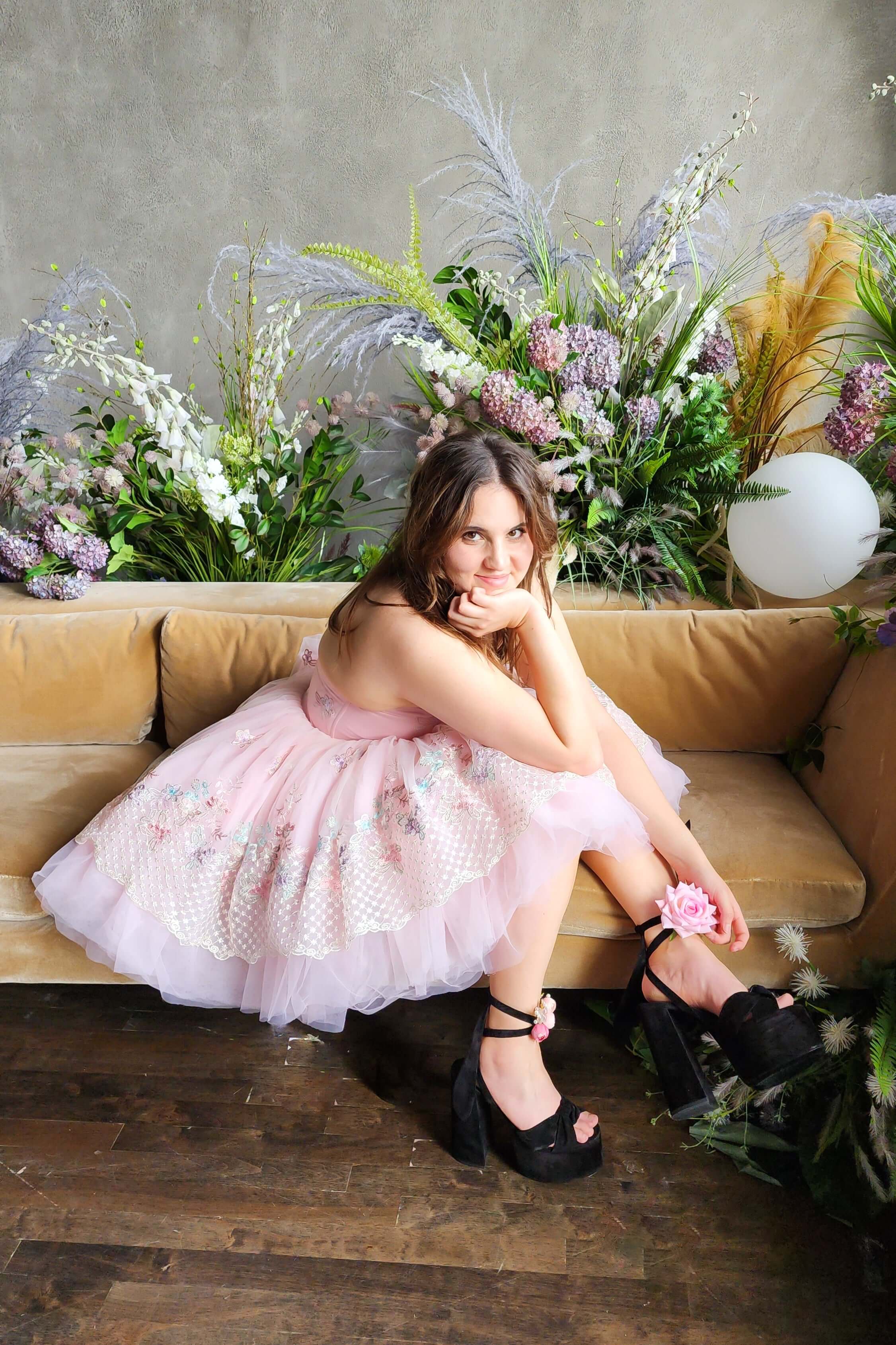 Mackenzie
Mackenzie has had a deep love for fashion since she was a child. Growing up watching
Fashion Television, Alexander McQueen, Betsey Johnson, and of course Dior, her influences have always been from the high fashion industry.
In her teen years she interned for a fashion blog, and got to attend fashion week; fashion week sadly felt like a cool kid's club that she definitely did not fit into. Thus, the original dream of Black Sheep Boutique was born. Most of Mackenzie's inspiration comes from music and the emotion it creates. She has a wide range of influences, and pulls a lot of inspiration from horror movies, gothic inspired pieces, the 70's, Barbie, and the Victorian era. (We're not kidding when we say it's a wide range).
At Ivory Sheep Mackenzie is customer service, content creator, model (unfortunately and reluctantly), product developer, buyer, and hand writes each and every card you receive.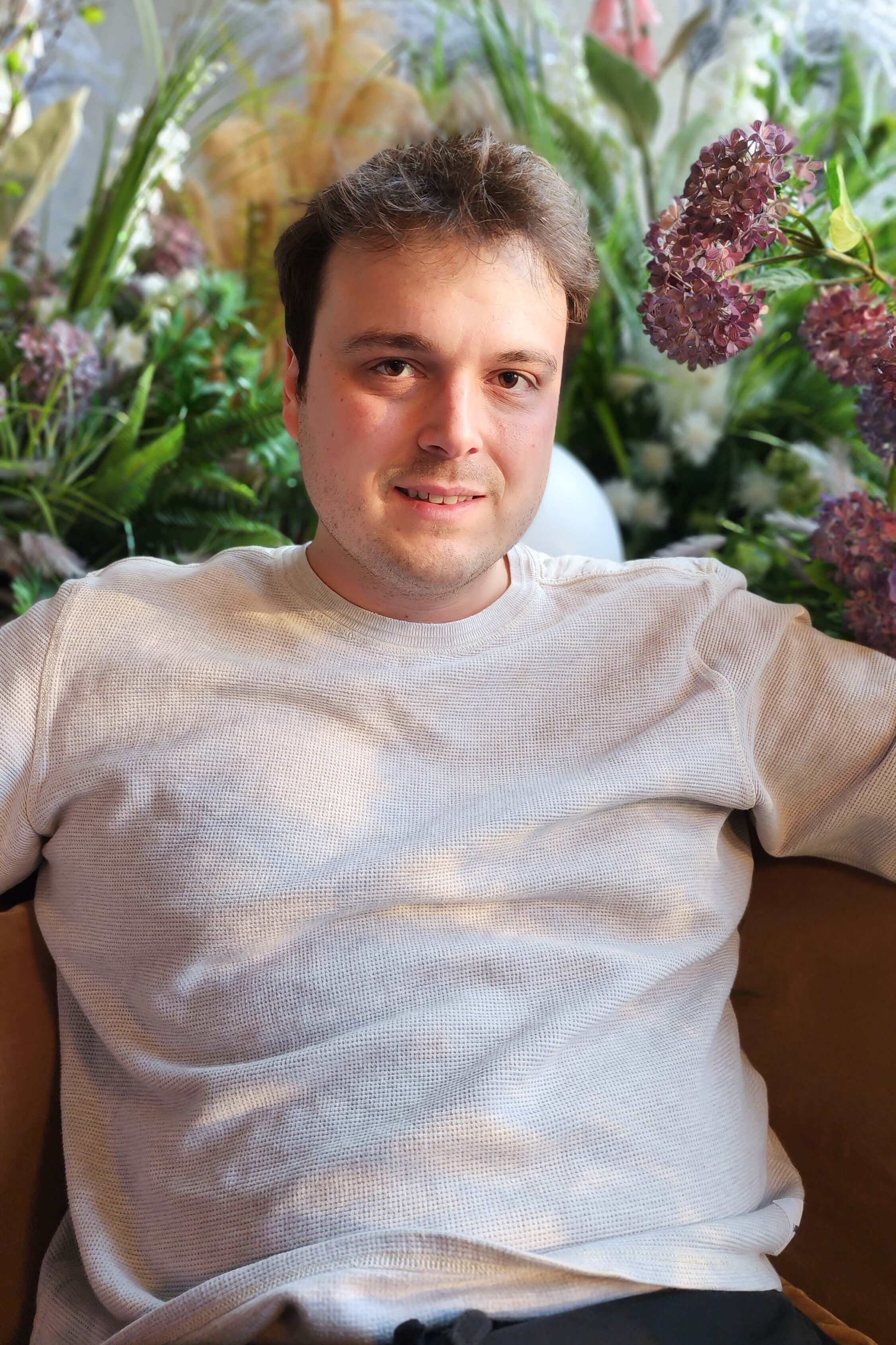 Michael
Michael has always had an obsession for video games and tech. He spent most of his childhood and teen years playing a variety of games, most notable Legend of Zelda, Call Of Duty, Doom, and so much more. In his teen years he decided to pursue the tech industry, and try his hand at software development, video game development, and engineering. All of which he realized he truly didn't want to pursue, and that entrepreneurship was the route for him.
Michael pulls a lot of inspiration from the games he plays, and music he listens to. He has a great appreciation for the smallest details, and endlessly pours over every little thing.

At Ivory Sheep Michael builds the site, manages it, packages and ships all orders, photographs product, and advertising.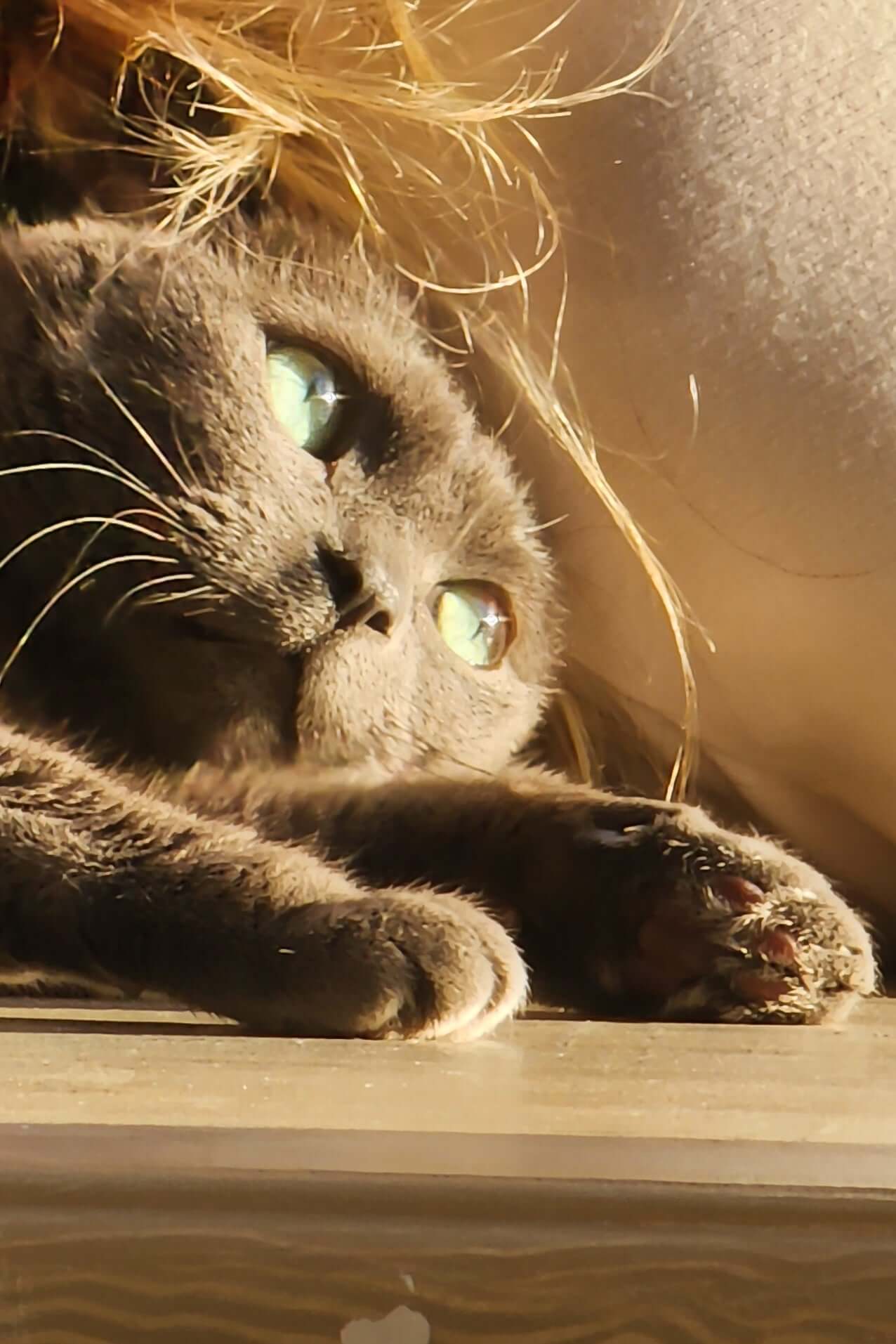 Princess Sprinkles
An old soul, and a mage. She goes by many names: Macaroni, Peppercorn, Pep, Maloney, Morris, Moretta, and princess sprinkles.
This kitten has a lot of sass, and keeps everyone in check. Her favorite pass time is yelling at people, and being hugged by her one true love, Michael.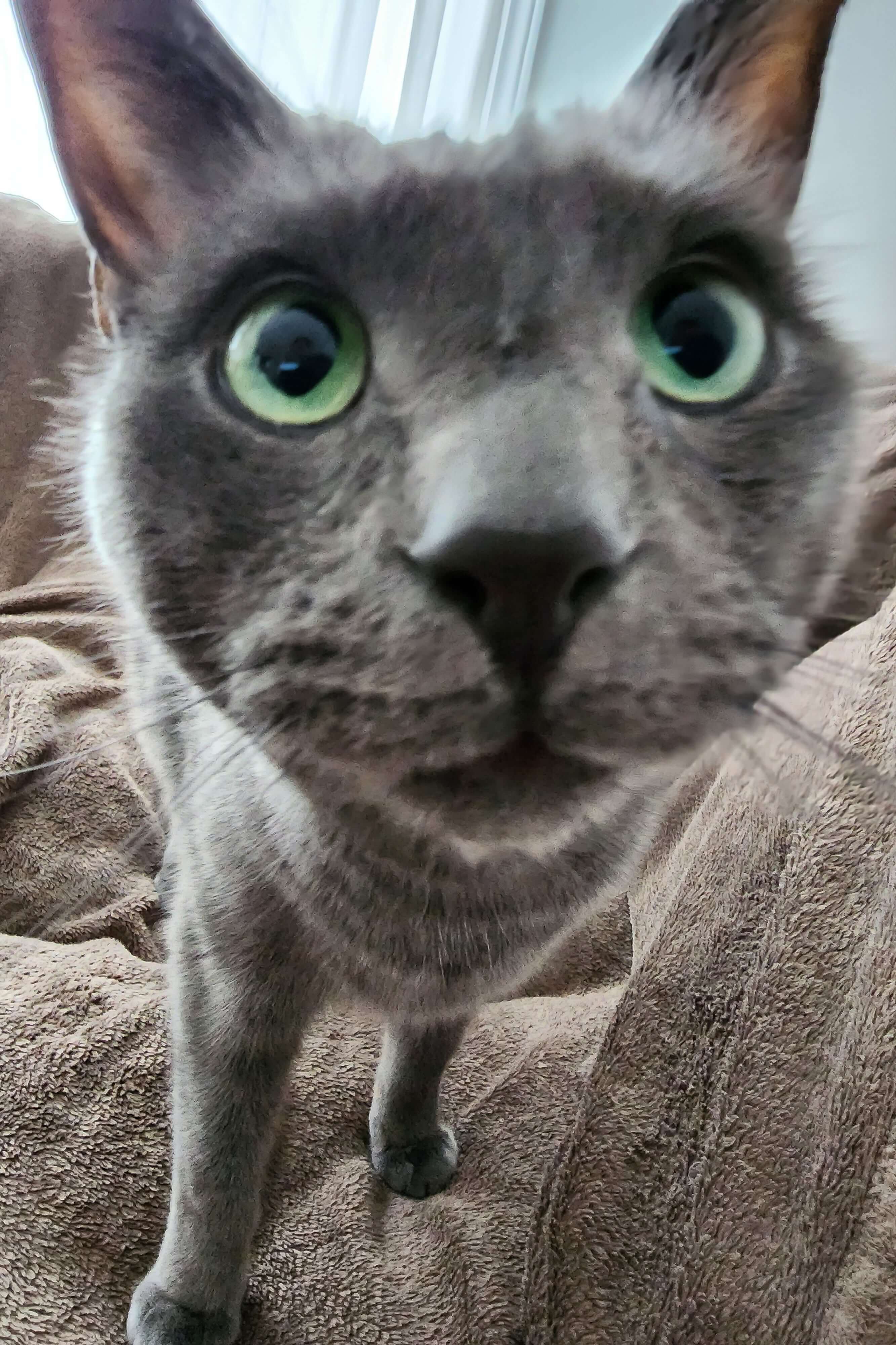 Gary
The sweetest guy that has a heart of gold, and wants nothing but love and cuddles.
Also goes by Toast, or Goose. Gary hopes to be a tomato farmer one day, and has a deep passion for his favorite food; Tilapia. He quite literally lives for Tilapia Thursdays.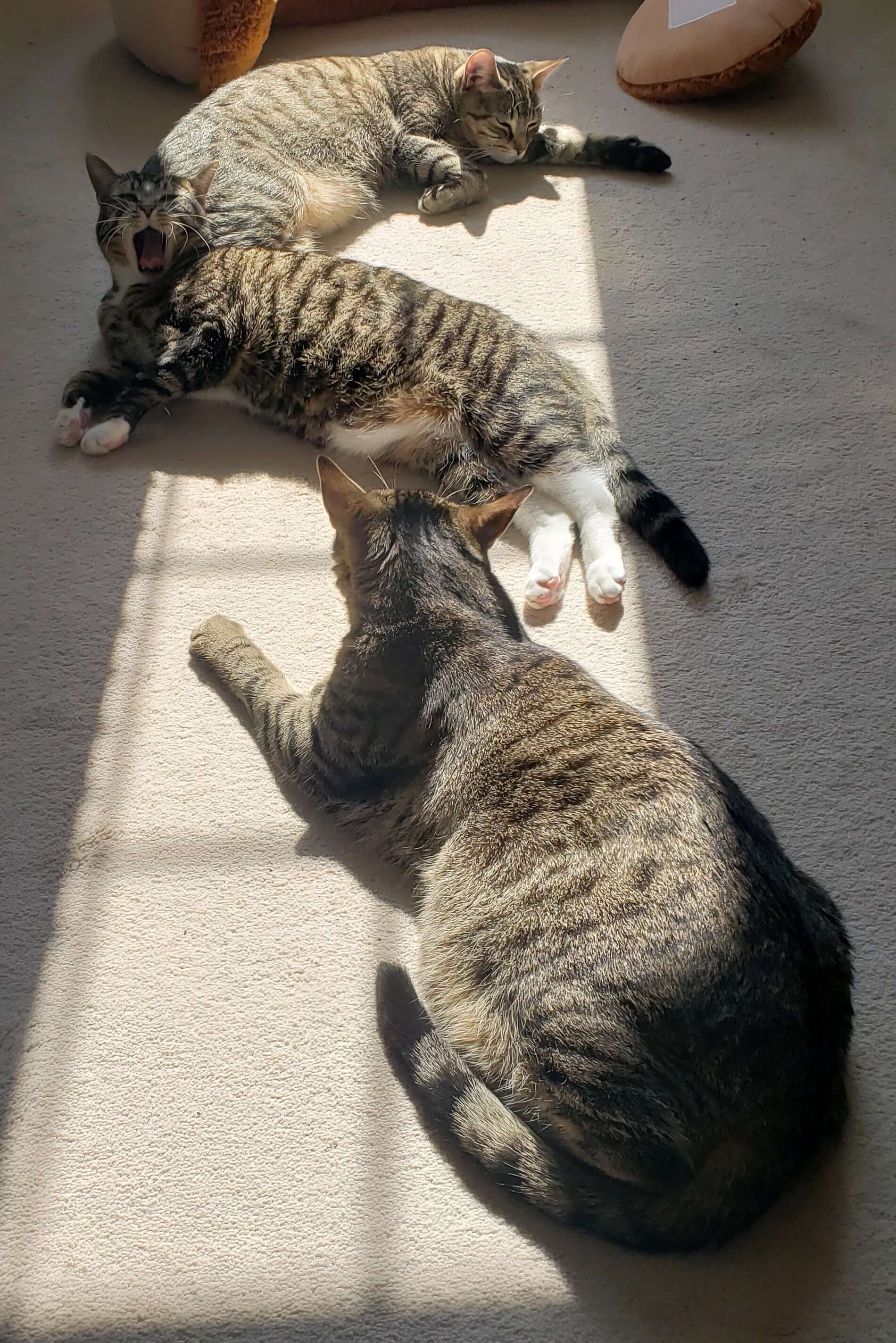 NEWT, TINY TIM & HUBBLE
These three are all biological brothers, and are Mackenzie's younger brothers. The three
have various interests.
Newton is a scholar, but spends most of his time asking his family to play mouse with him; he won't talk to you if you don't throw his favorite toy mouse at him.
In his spare time, Tim likes to create and sell his famous white boots to other cats that have not been blessed with white socks.
Hubble spends a lot of his time sleeping and frowning, but when he's not doing that, he's admiring the Hubble telescope.